We have a wide range of services to choose from, and a personalized plan that optimally integrates the
creation, development, production, packaging and distribution of your fashion projects.
Our inspiration is based on the latest trends,
to turn your ideas into fashion.
PROFESSIONAL TEAM
We have a team of graphic, textile, and pattern designers, tracers, screen printers, embroiderers, buyers, professional traders, and fashion enthusiasts, who have in-depth knowledge about the textile market operation. We have a team capable of designing and producing new collections every season.
FROM SKETCH TO PRODUCTION
Understanding the changing nature of fashion and the passion to reinvent it is one of labeck's engines. We want to listen to our customers so we can delineate their bjectives and identify the limitations, conditions, or problems that we must solve to offer integral solutions in design and production.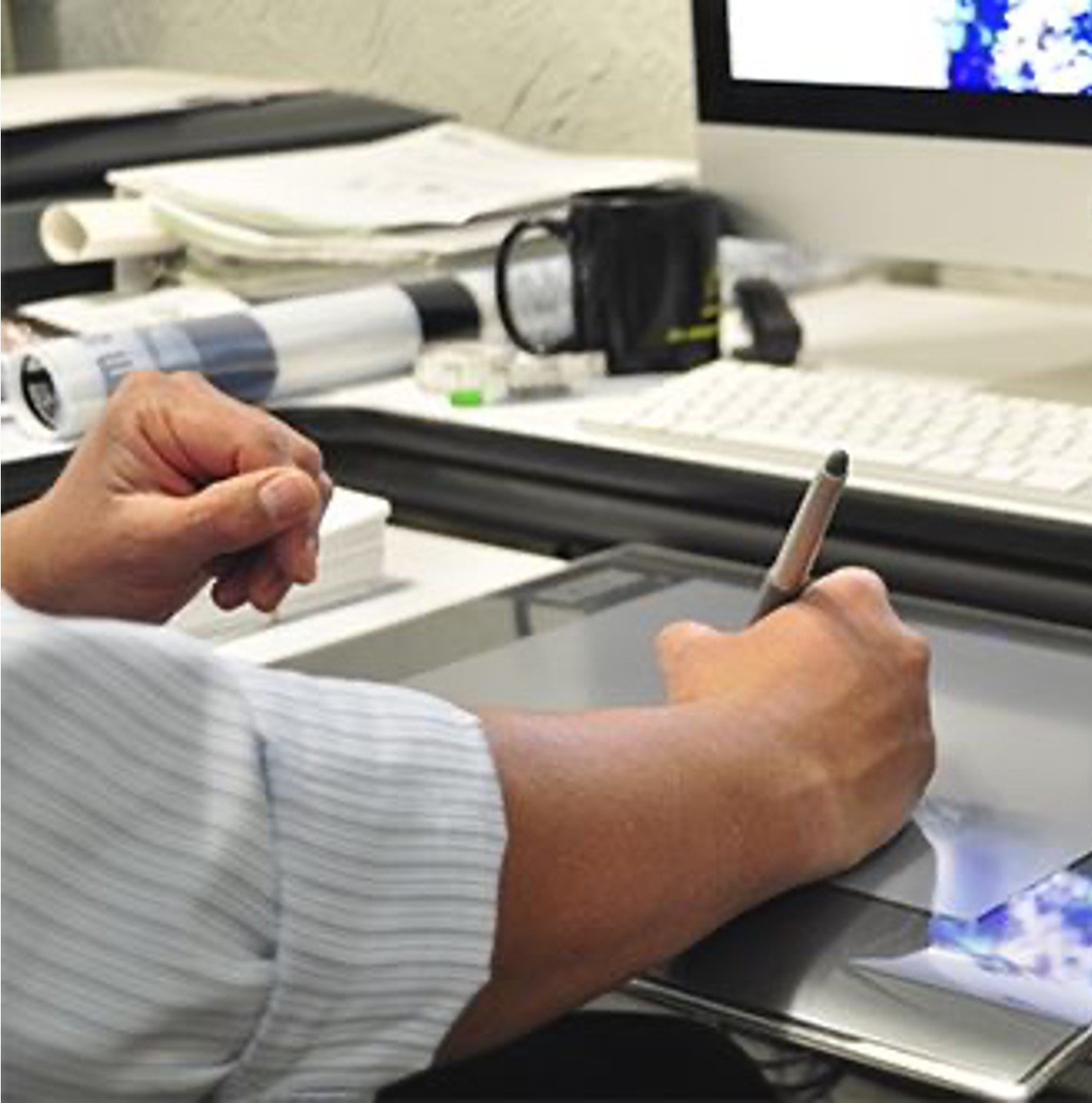 CREATIVITY
The design team makes fashion accessible as it is inspired by the latest trends, always betting on creativity.
DESIGN ACCORDING TO YOUR STYLE
We analyze the cultural context, the market or the client's profile, the season, their favorite thematic groups, and costs, among other factors. We consider all these aspects when creating and designing because we know the importance of choosing the right fabric, fit, colors, techniques, and finishes.
The essence of a good fit is in its proper development.
THE PERFECT FIT IN THE PERFECT FABRIC
The proper development of the fit is essential
to gain the trust and loyalty of our clients.
We are successfully working with brands positioned in various types of market,
both casual and sports, fulfilling their needs and requirements in
terms of fabric, fit, and clothing.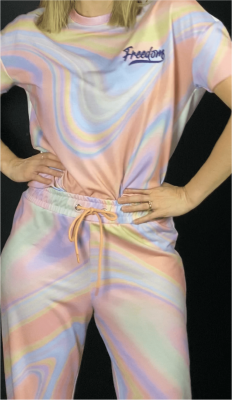 A WIDE VARIETY OF FABRICS
WE WORK ON ALL KINDS OF FABRICS
Combed, carded, open-end, flame.
Rayon, polyester, modal, and lycra.
Such as dry fit, cool
weather, tree blend, chiffons, cardigans,
plush, French terries, and piqué.
We have the technology that allows us to grade, cut, and
manufacture automatically and with great precision.
We can make any type of clothing,
from a simple shirt to high fashion garments.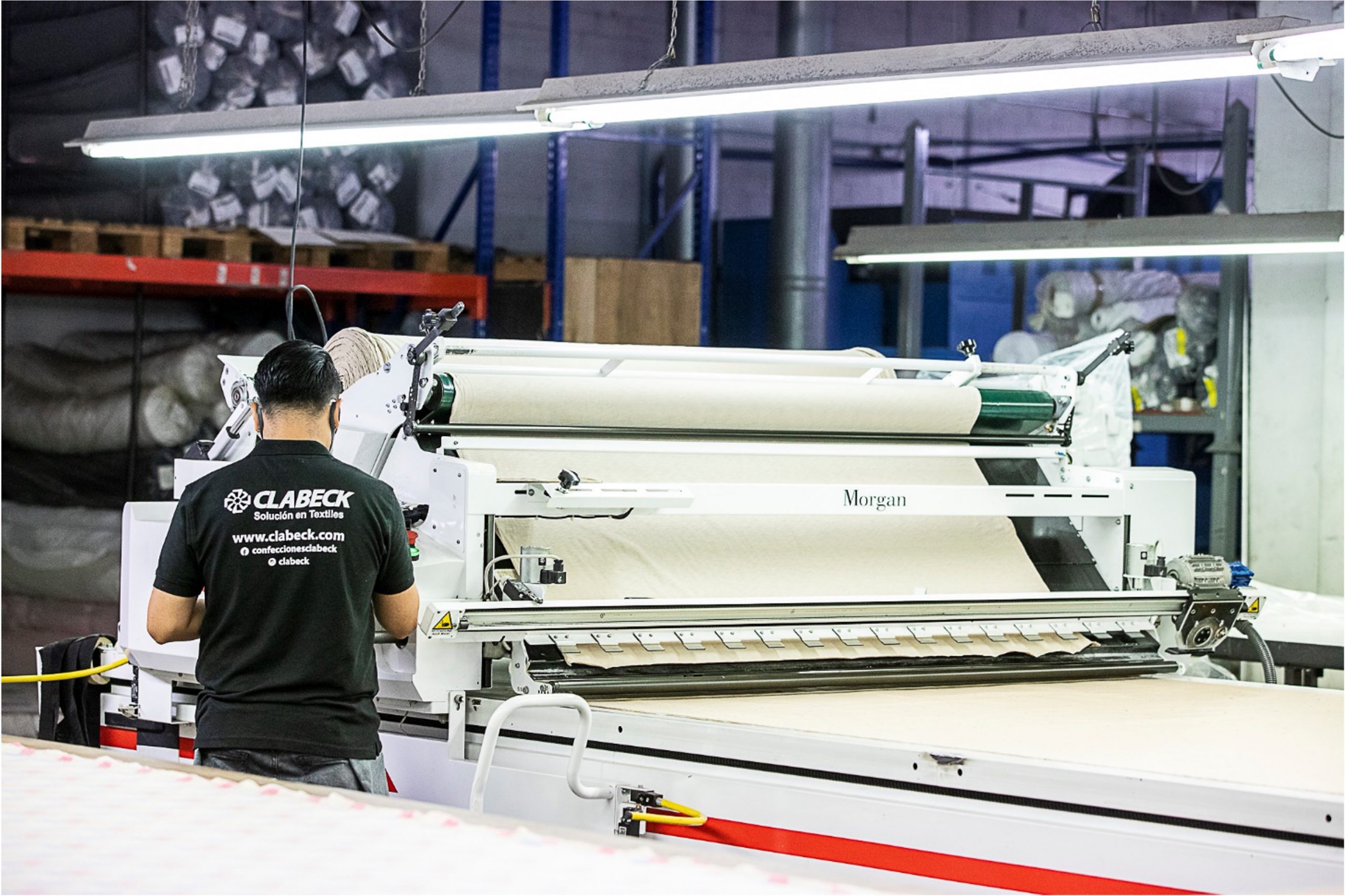 Since fabric represents one of the most important costs in clothing, we have tools that allow us to calculate and improve consumption.
We apply these tools in each of the production processes to face the great challenges of the 21st century in terms of quality, time and cost.

The aim is to offer a profitable product range and service.
DIFFERENT FORMS OF SEAM FINISHES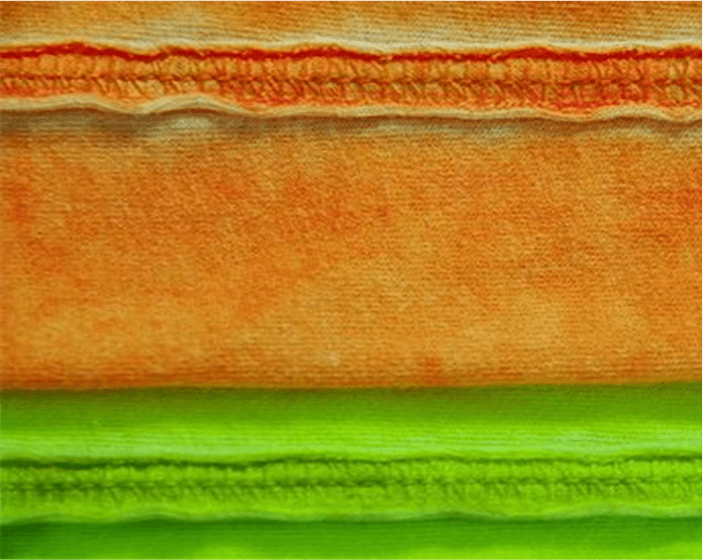 Gaviado (decorative stitch)
with dirty finishes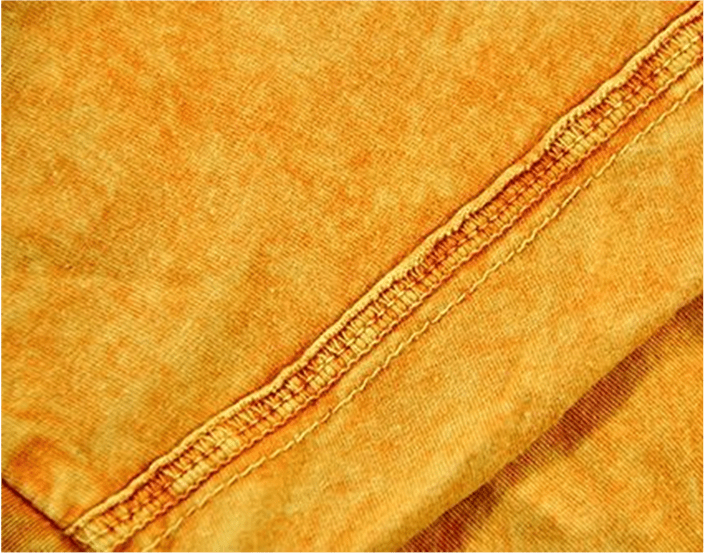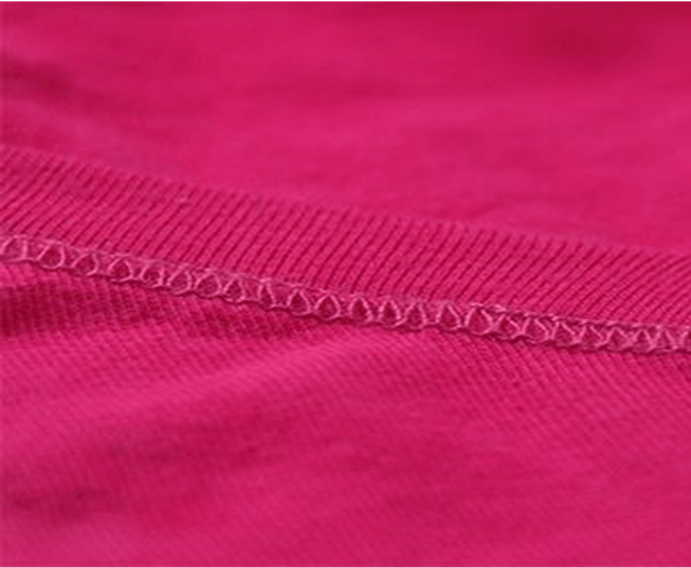 Shark tooth or
loose seam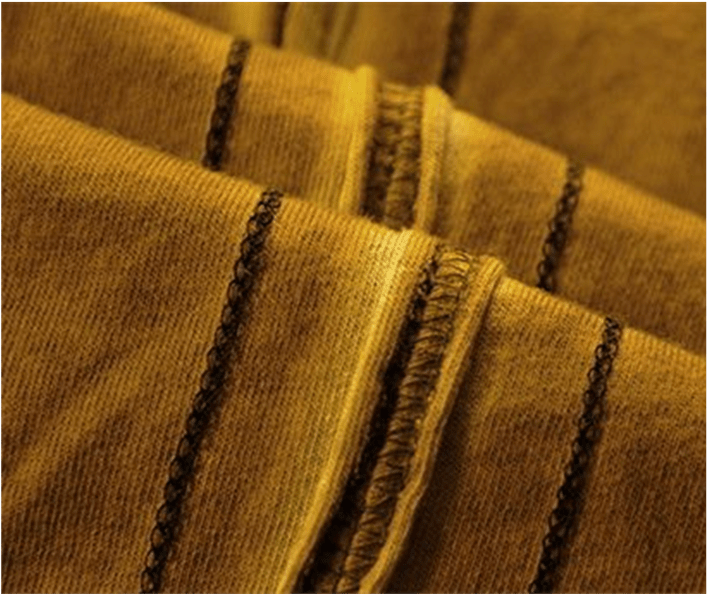 Chain stitch front
and back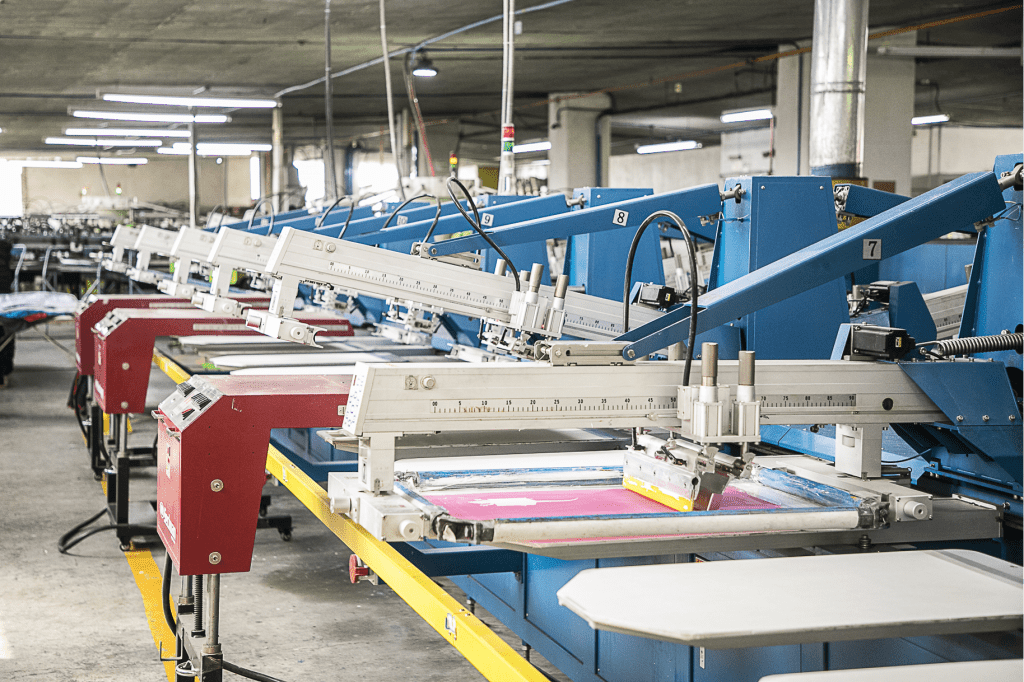 Clabeck offers an excellent stamping service and a wide variety of specialized techniques.
We have more than
35 years of experience.
EXPERIENCE AND INNOVATION
Thanks to our business leadership, backed by 35 years of experience, Clabeck is recognized as one of the best printing companies. We continuously add new developments and state-of-the-art technology in screen printing, for the application of new stamping techniques.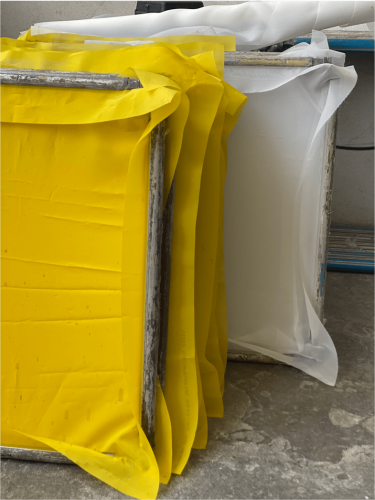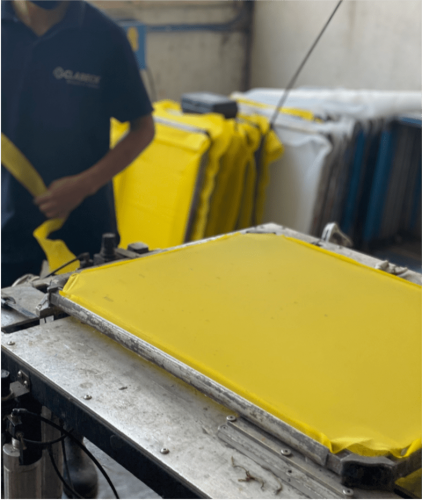 We consider that optimal separation of color and printing of positives is very important to obtain the highest printing quality,
as well as the proper use of meshes and leveling rods for the correct application of inks.
STATE-OF-THE-ART TECHNOLOGY
We have state-of-the-art technology for each process, such as mesh tension, automatic emulsion, direct mesh printing avoiding acetates, and automated, digital, and hybridized traditional screen printing machinery.
We constantly incorporate new technologies and update our suppliers to integrate ecological inks free of PVC,
formaldehyde and heavy metals, among other substances.
COMPLIANCE WITH STANDARDS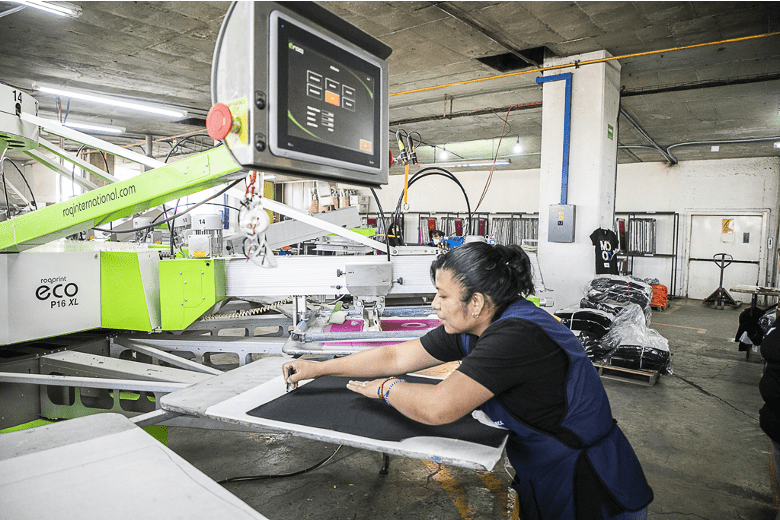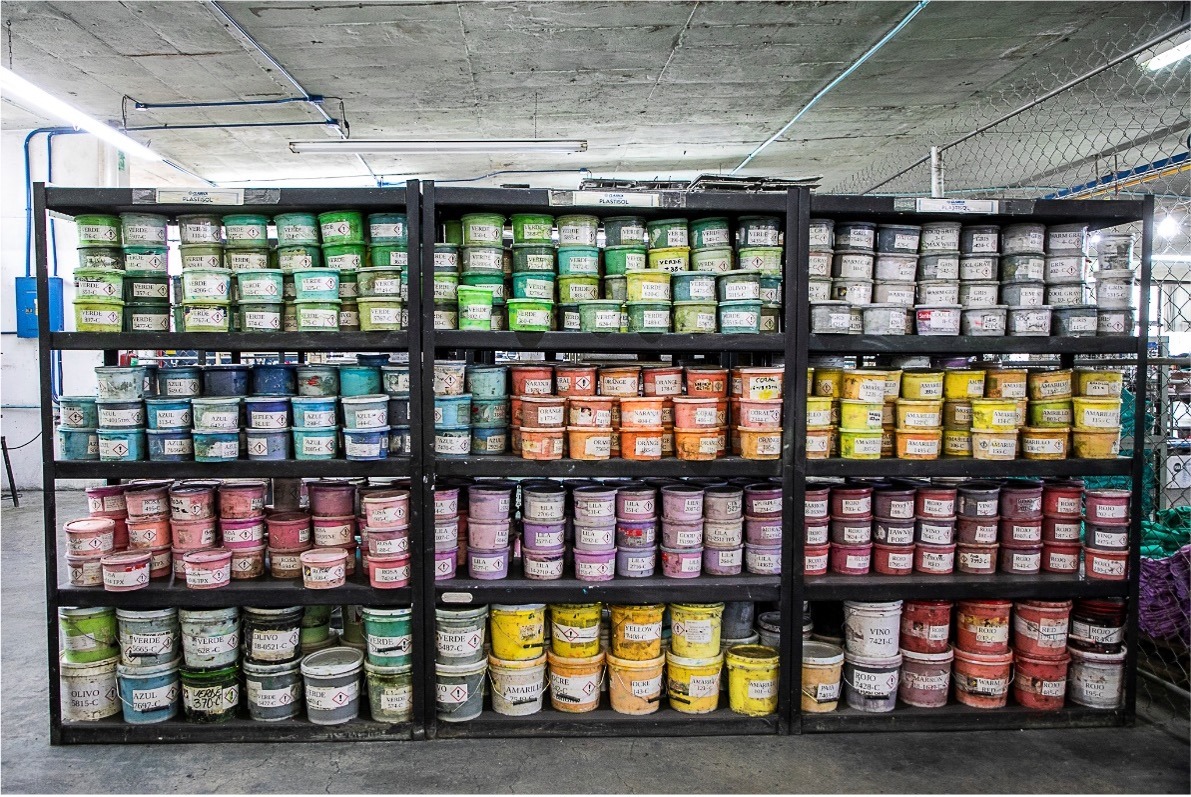 All our processes comply with the regulations and quality standards that are currently required for the international export of all types of garments.
TEXTURES AND SPECIAL EFFECTS
Our experience and knowledge in operational processes, allows us to offer our clients practically any special printing technique.
GLOSSY AND
OPAQUE PLASTISOLS
The best-known ink on the
now-revolutionized textile market.
Now, the touch is softer than a few years ago and keeps its classic oilskin look. This versatile technique can
brighten virtually any color.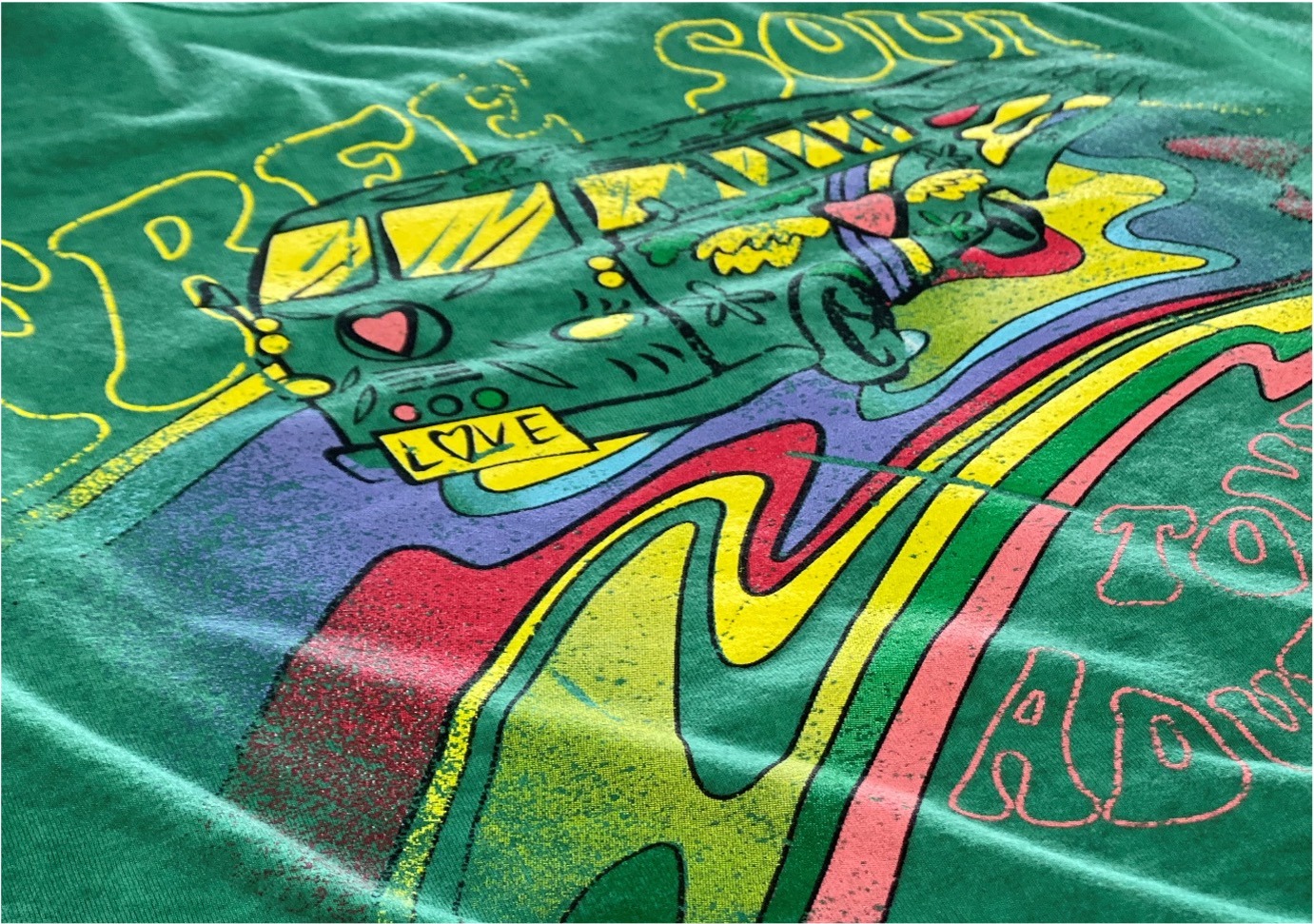 WATER BASES AND DISCHARGES
Very soft or imperceptible prints on cotton garments.
We work with water-based inks for light or white shirts and discharges
to obtain the same effect on dark garments.
Foil is a metallic foil that gives a shiny, flat appearance when ironed.
We have a wide variety of colors such as gold, silver, red, blue, black, bronze, rainbow etc.
If you are looking for a more economical option,
we offer metallic inks that look similar and appear to be foil when ironed.
SHIMMER, GLITTER, CRYSTALLINE
Add sparkles to your print and highlight it with shiny glitters of different sizes and colors, such as red,
blue, gold, silver, black, etc.
We apply a wide variety of shimmers, glitters, and crystalline, wonderful techniques for girl and lady collections.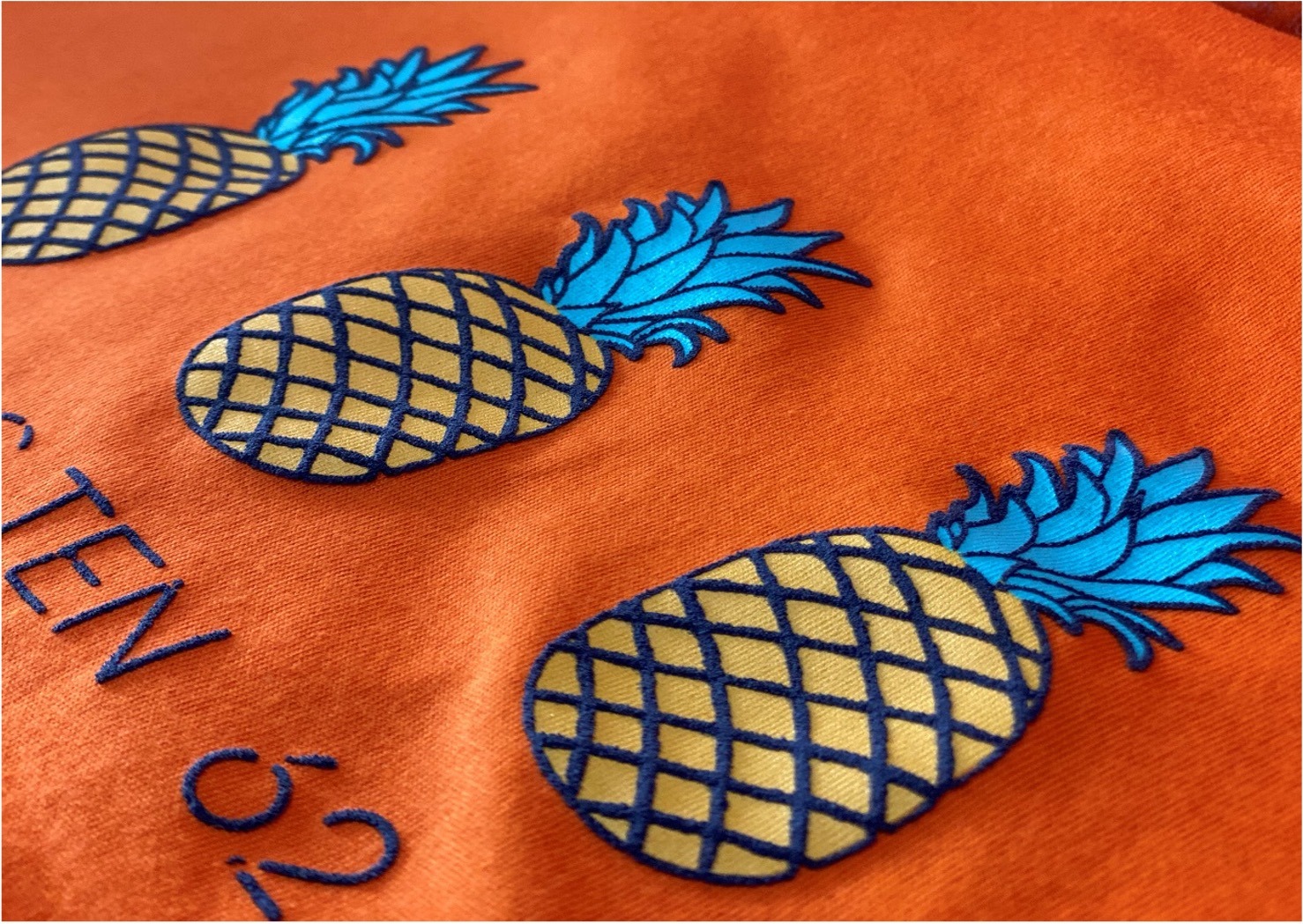 Another technique we recommend is embossed inks, ideal for sports or urban collections:
To give a luxurious finish to your fashionable garment, we have a wide variety of applications such as stones,
studs, laces, moss applications, among other things.
It is an ink that is charged with light during the day and glows in the dark. In daylight the ink appears almost transparent. We have a wide variety of colors
Ideal for children's collections.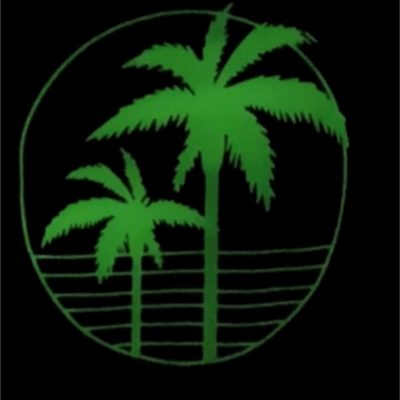 We have hybrid technology in digital printing.
The mixture of DTG (Direct To Garment) printing and screen printing allows
us to use mixed techniques and special effects on garments.
DTG printing is captured directly onto the garment through a printer,
allowing us to deliver the highest quality in photographic printing with a wide range of colors,
custom designs, and the maximum quality in small details.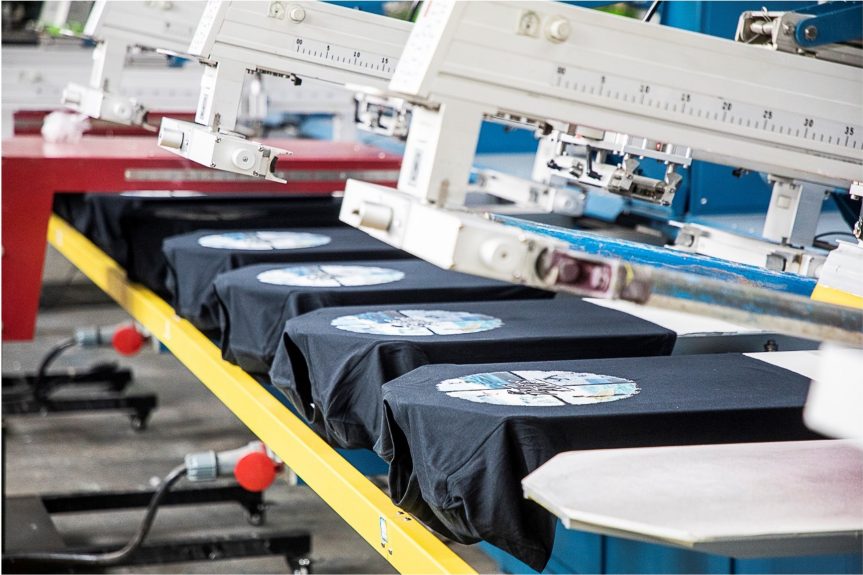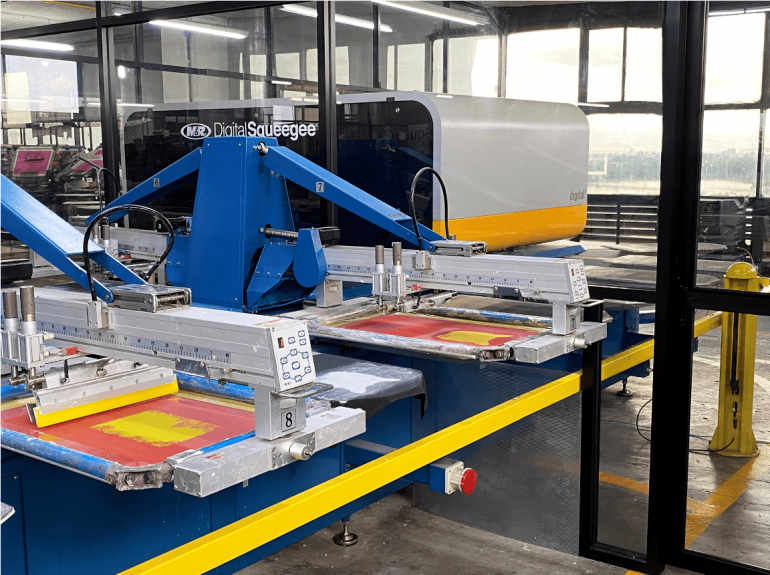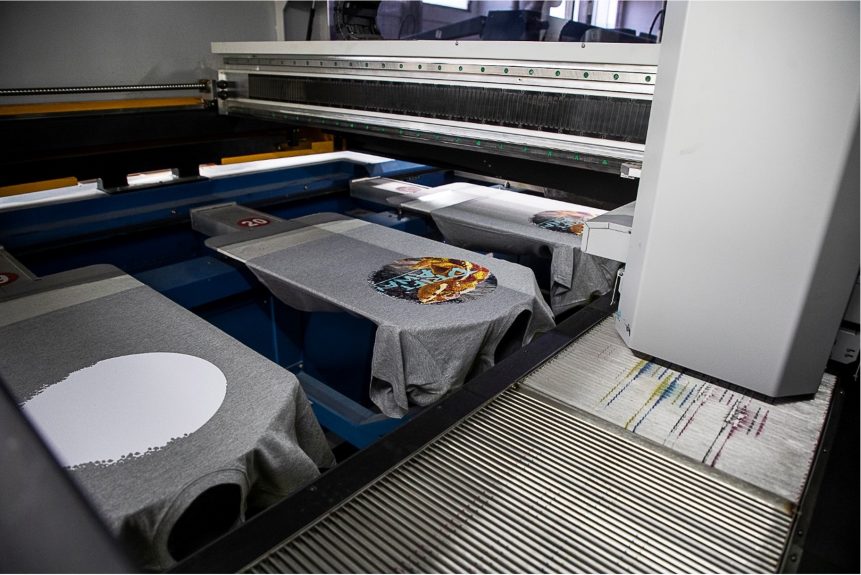 One of the great advantages compared to traditional printing, is that it avoids using a lot of screen printing frames, which allows us to mix photographic printing with special effects techniques such as high density, foil, metal, glitter, shimmer, crystalline, among many others.
Digital printing also allows us to create collections of shorter print runs,
without reducing colors.
It can be printed on any type of fabric thanks to the hybrid system that allows the use of color bases for all variants.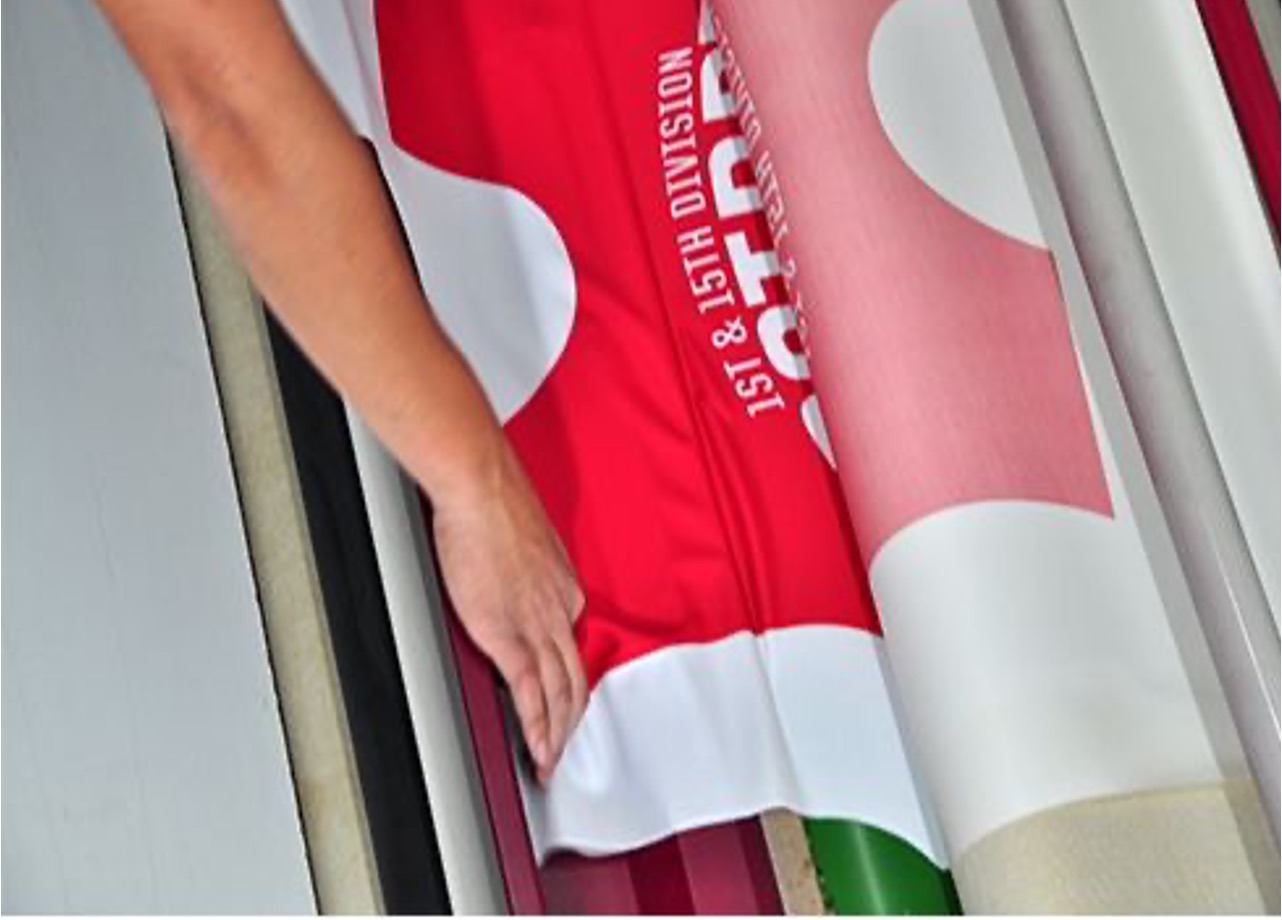 We offer one more way for the successful realization
of your products.
SUBLIMATION VS
SCREEN PRINT
Unlike screen printing, sublimation allows us to create a printed polyester garment without touching it.
It is printed on white fabric for bright colors and without the risk of color migration, which is difficult to achieve with screen printing.
If a specific color background is desired, it must be printed on the white fabric so it is usually printed on the cut.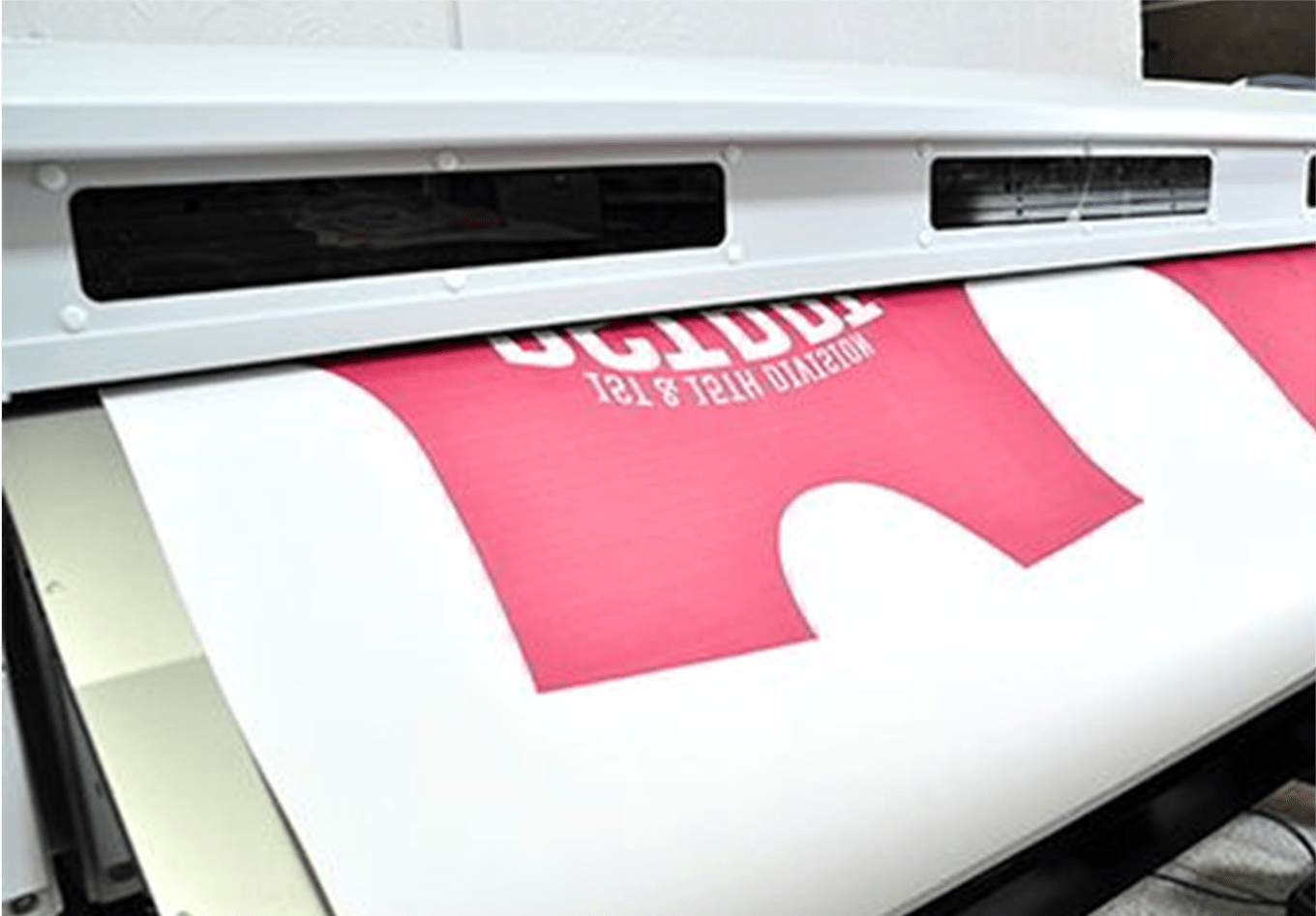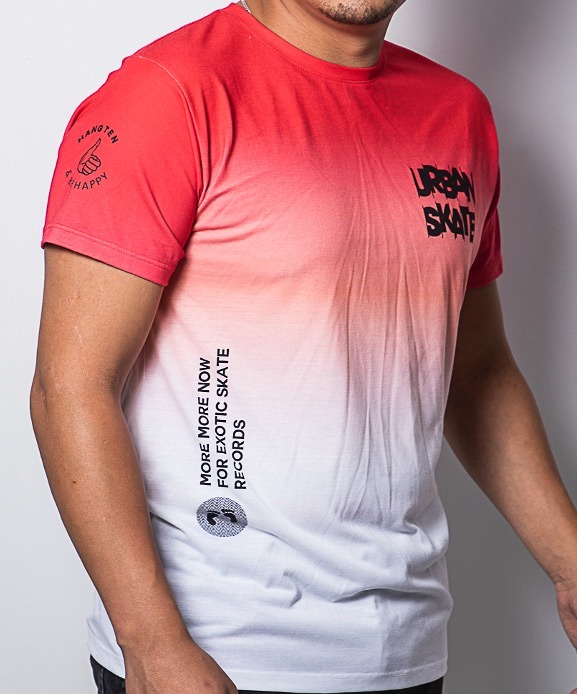 Sublimation is an ideal technique for custom or low-volume collections.
Or for designs that require bright colors and
touchless photographic quality.
We sublimate sports collections that need prints on the front, back, and sleeves without being touched; for example, fashion T-shirts, advertising, sports, etc.
We decorate garments with different types of embroidery, patches and applications
From logos for corporate uniforms, to 3D embroidery, applications and patches.
We make garments without limits in terms of embroidery, printing and finishing.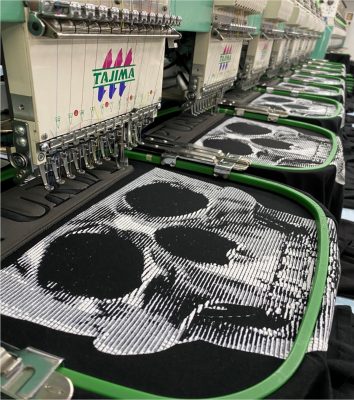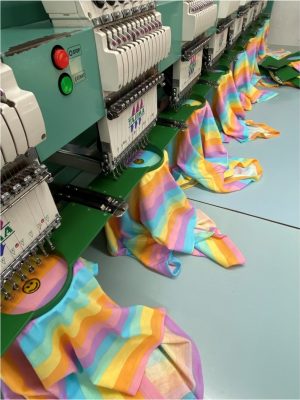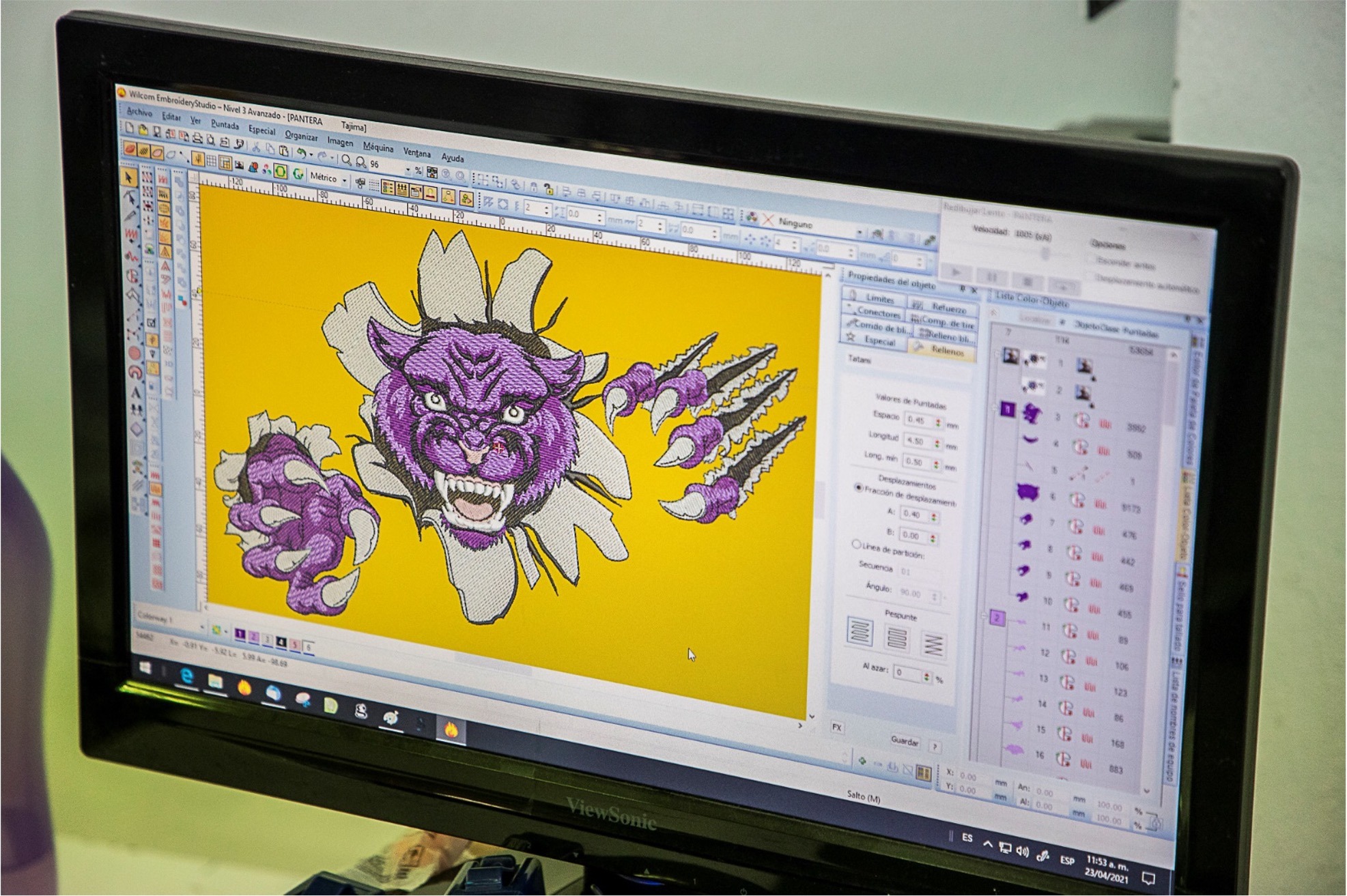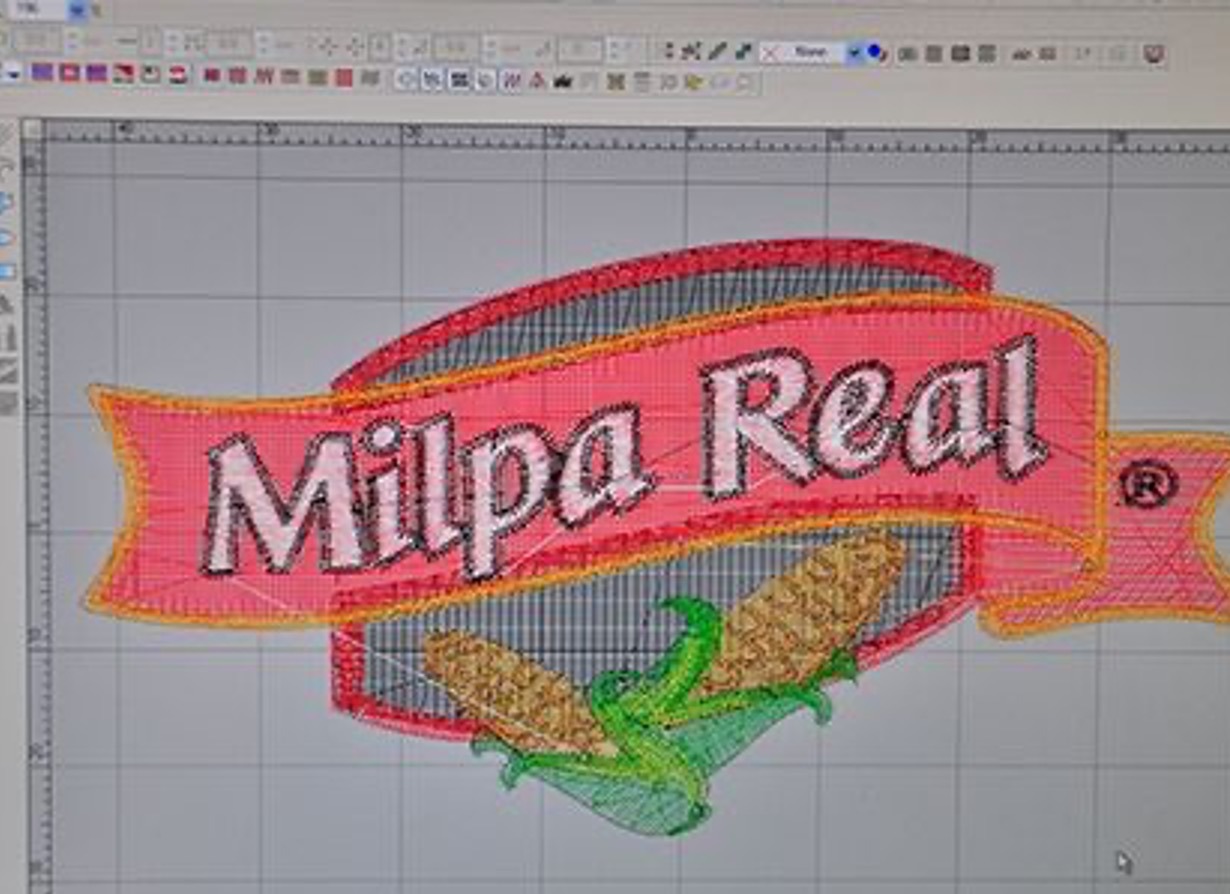 To offer the highest quality, all art files are re-drawn into digital stitches, allowing us to make adjustments in tensions according to the type of thread, fabric, or product on which it is going to be embroidered.
We embroider on armored or cut garments;
we offer embroidery on caps, trousers, sweatshirts, backpacks, shirts, and polo shirts, to mention a few.
Tiene una apariencia brillante con un acabado suave y flexible.
Es ideal para ropa delicada, comúnmente se utiliza para playeras tipo polo y ropa corporativa.
De apariencia menos brillante que el hilo de rayón, duradero y resistente a la decoloración, detergente y agua caliente.
Ideal para uniformes o ropa industrial.
HANDMADE EMBROIDERY WITH BURMILANA THREAD
Give your garment a rustic finish, using a thick and soft 50% acrylic and 50% wool thread, which gives the appearance of handmade embroidery.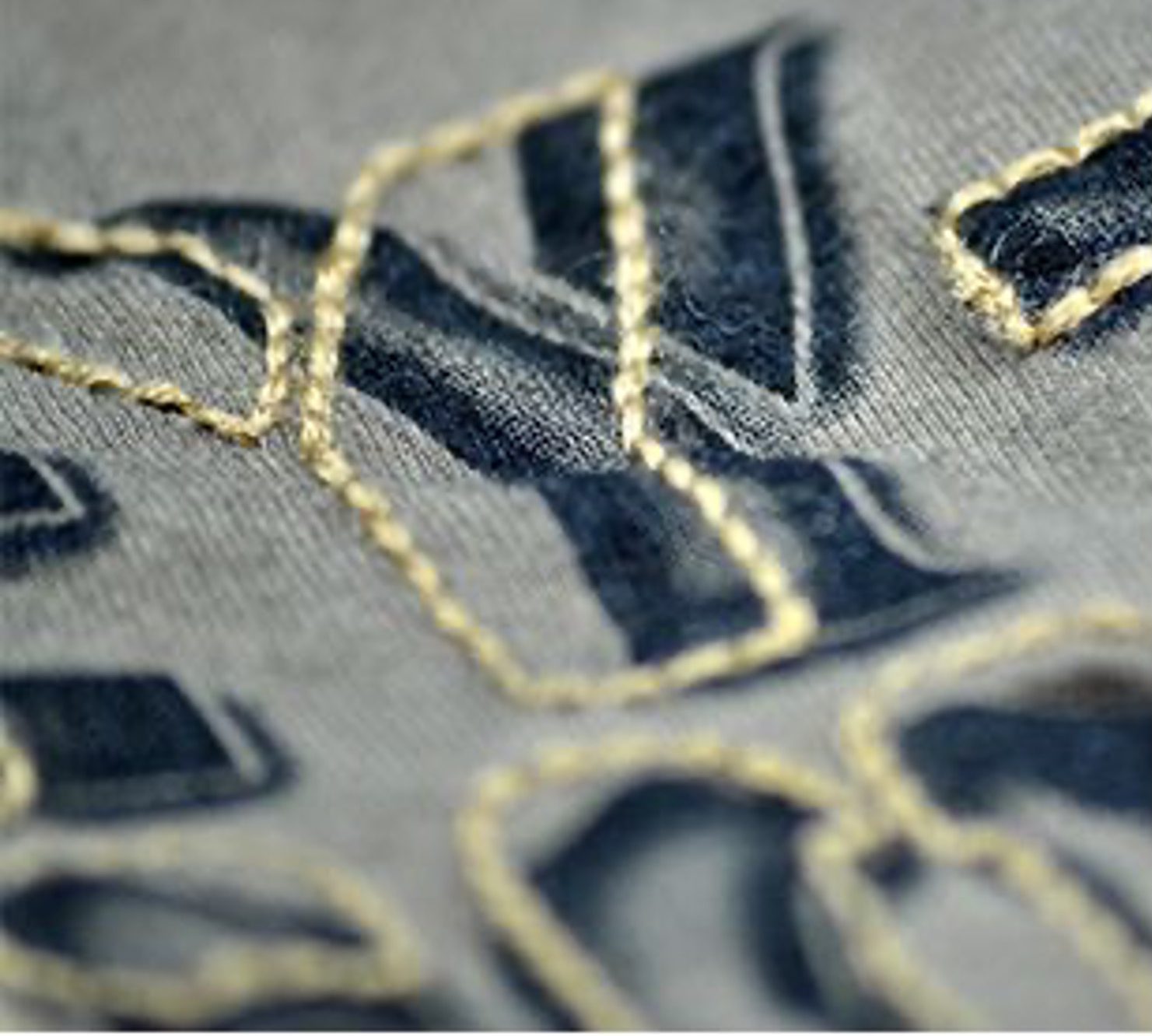 EMBROIDERY WITH APPLICATION
If you are looking to create a fashion or sports product, we offer application embroidery with which you can mix different fabrics to give texture and
dimension to your designs.
We offer 3D embroidery that enhances your brand so that your logos have greater impact, texture and dimension.
APPLICATION, EMBROIDERY AND PRINTING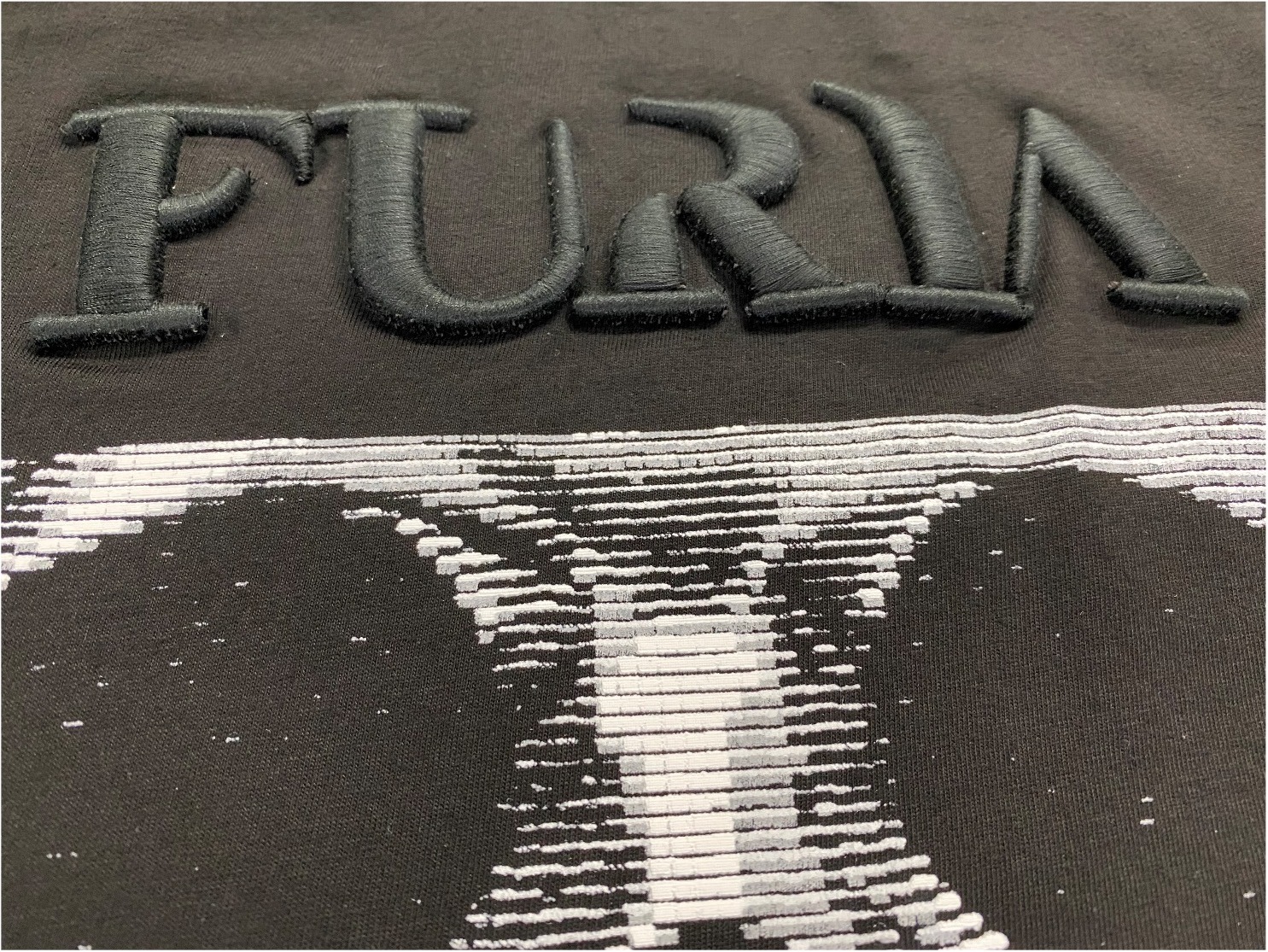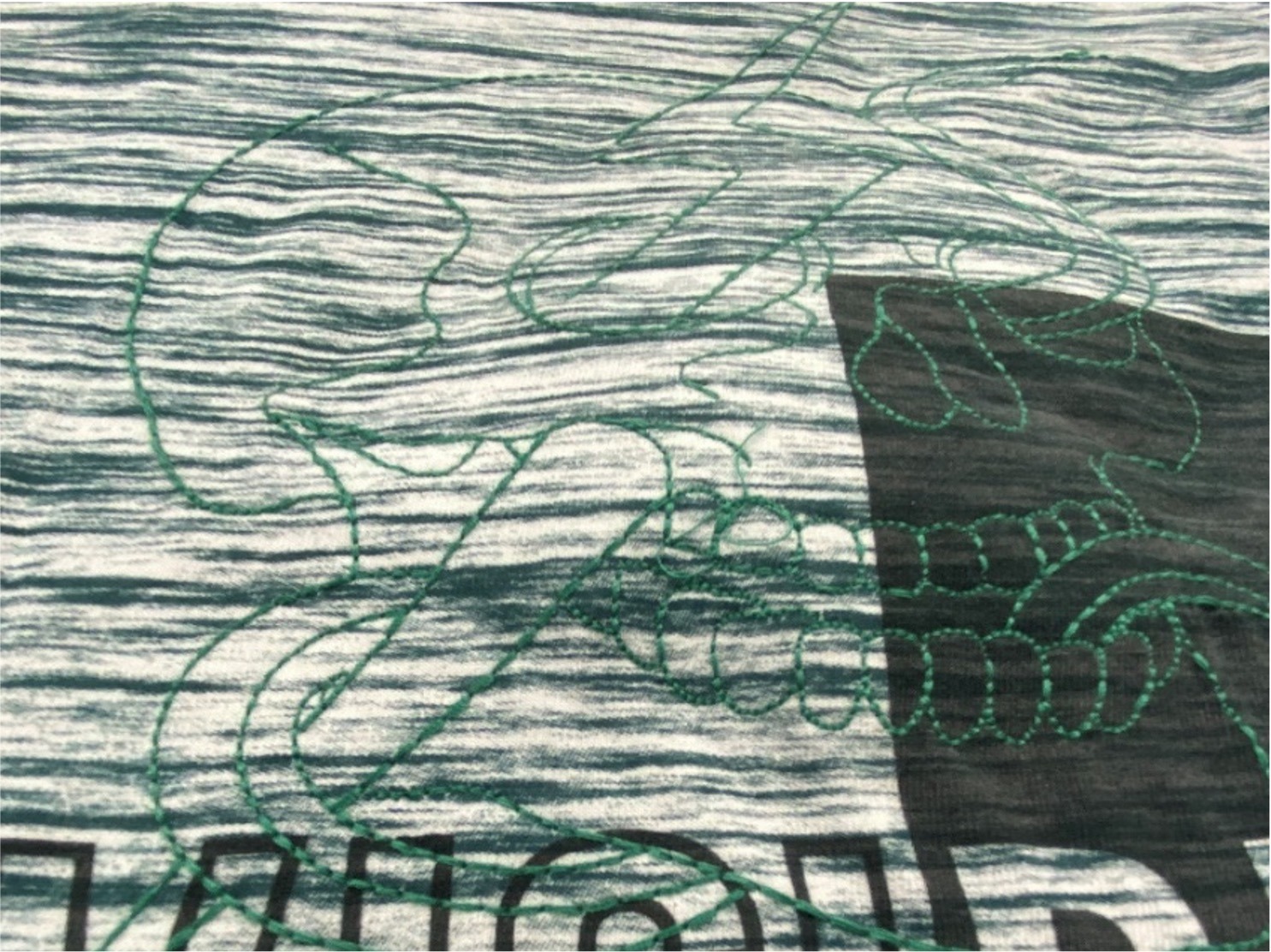 In addition to embroidering and putting applications on different fabrics, you can add a print if you're looking to create a more exclusive product.
WASHING AND DYEING PROCESS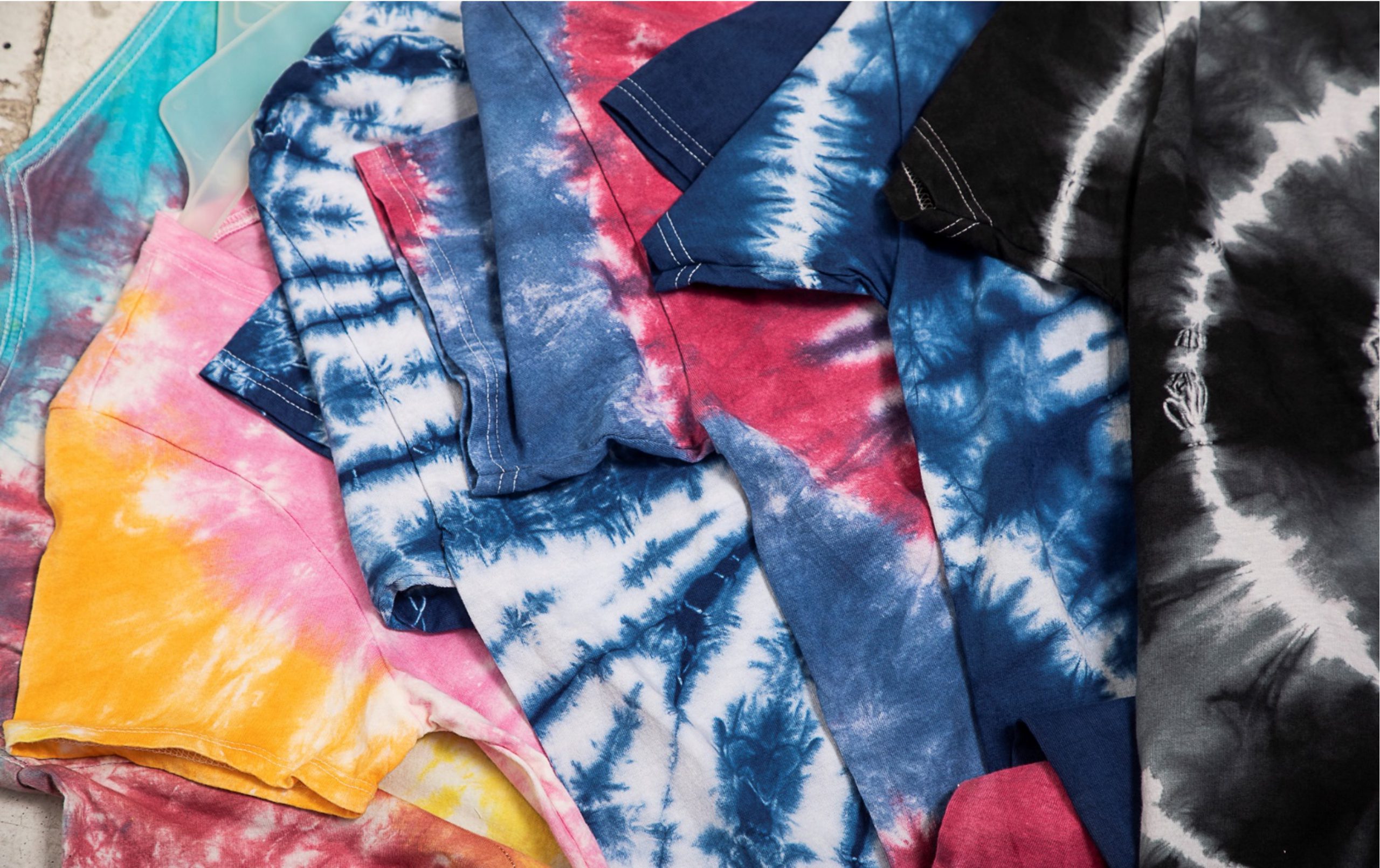 Wearing out is
a way of creating.
Add a washing and dyeing
process to your garment.
To a garment with the right fit, the perfect tailoring and a creative design printed with the best quality, we can only add a final avant-garde finish.
We work with a wide range of
washing and dyeing processes.
The good vibe of the T-shirts used in the hippie movement of the 60's is a classic that was reinvented to stay in the market. The technique consists of tying the garment in different ways and dyeing it to achieve great effects.
We dye cotton shirts with reactive colors, resulting in a wide variety of colorful combinations.
It consists of the strategic pigmentation of the
T-shirts to create high and low color contrasts, especially in the seams.
We work with combined cotton and polyester fabrics.
The final touch is soft.
We match or process special colors.
As with the oil wash technique, we apply pigmentation to create color
contrasts, but this time with a cracked or wrinkled effect, obtaining high and
low contrasts throughout the garment and not just in the seams.
The final touch is smooth.
We match or process special colors.
This technique consists of dyeing 100% cotton garments, taking a base color, and then wearing it and bleaching it in the washing machine. The result is a garment with a vintage finish and a soft texture to the touch.
This type of dyeing is characterized by giving a crystal effect. It can be applied in one or two colors.
It's like splashing a drop of water into the ocean.
This type of dyeing has good vibration and
expresses wave propagation.
It consists of processing 50% cotton and 50% polyester shirts with different thread colors, burning the cotton to achieve a vintage effect that produces a random contrast between the seams and the garment.
The same technique as the total burn out, but it is printed with a pattern.
It is ideal to give texture and relief to your garments.
Finally all the garments dyed or processed, are washed and softened, to obtain a garment ready to use.
The client chooses the packaging that will be sent anywhere in the world.
WE PACK ACCORDING TO YOUR NEEDS
We work with the best suppliers and offer a wide variety of packaging options.
We have everything you need to do it according to your specifications.
Various types of labels, hooks, bags,
boxes, stickers, hang-tags, price tickets, hang markers, etc.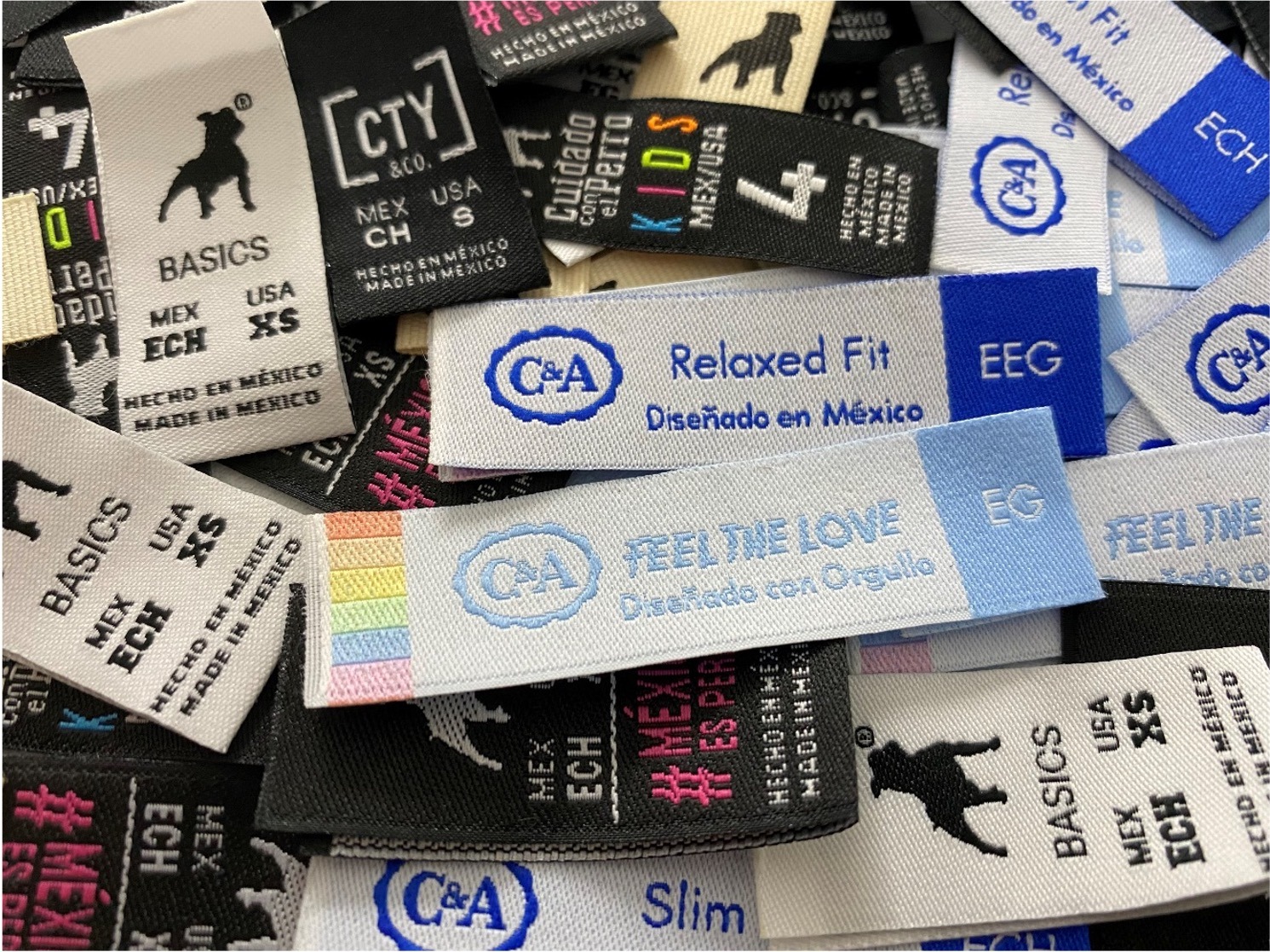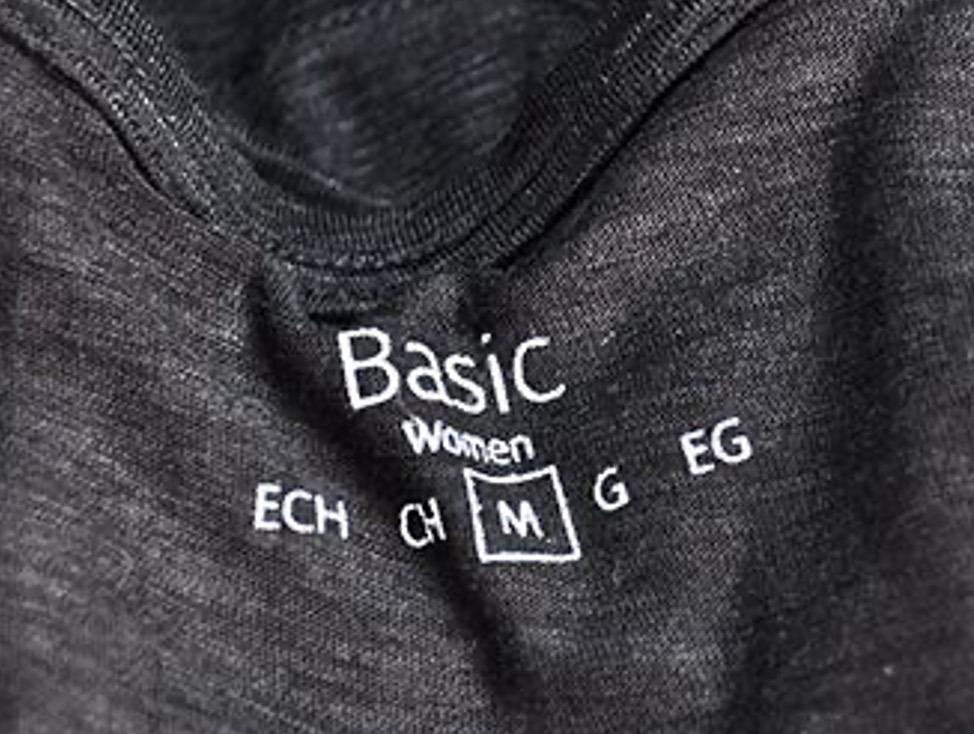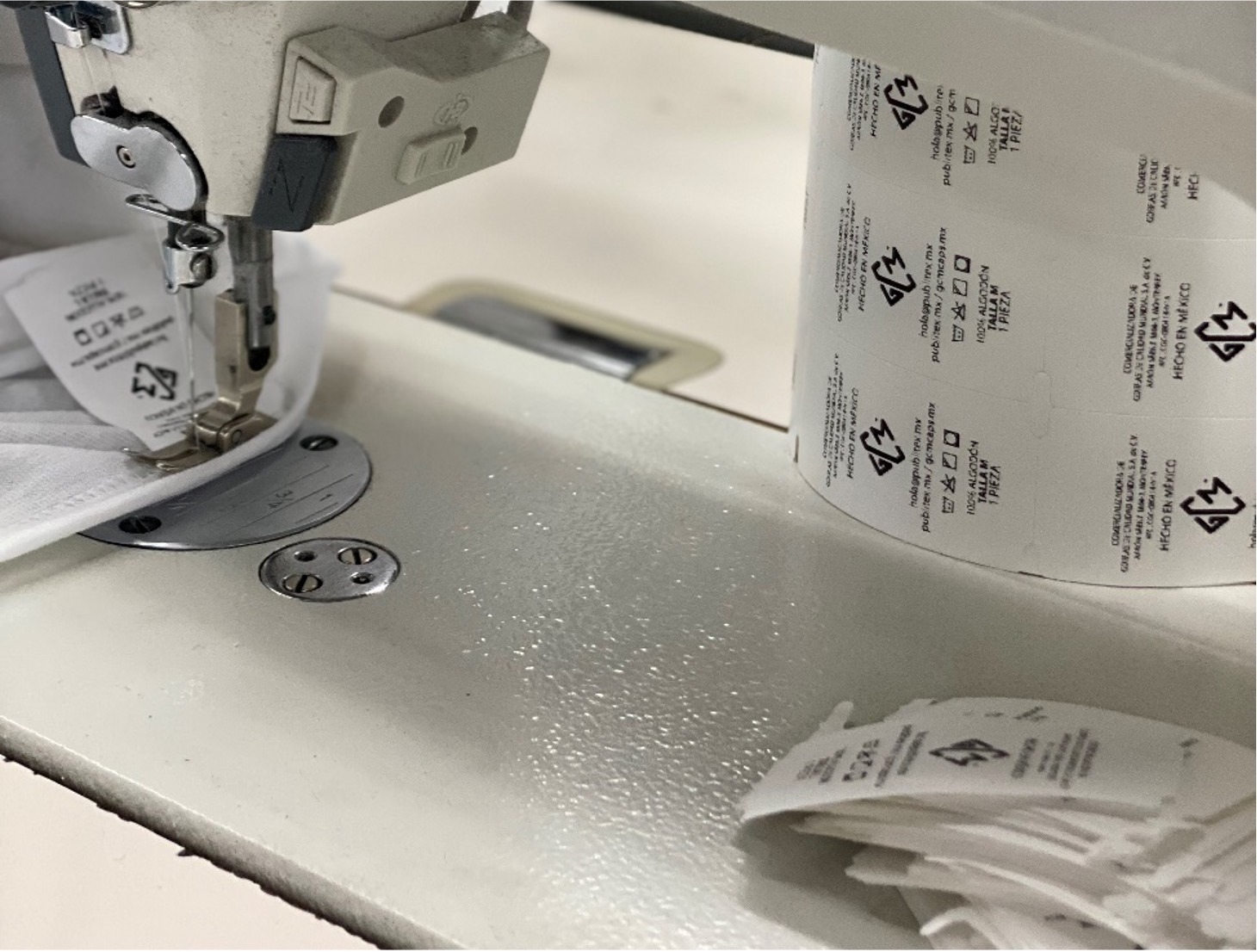 Different types of labels:
All labels have their brand, composition, size and garment care specifications.
HANG TAG AND PRICE TICKET
Plasti-date, price ticket and hang tag are placed with the cost of the garment, the barcode and the information related to the style,
color, sale price, size or country of origin.
It is a ready-to-market product.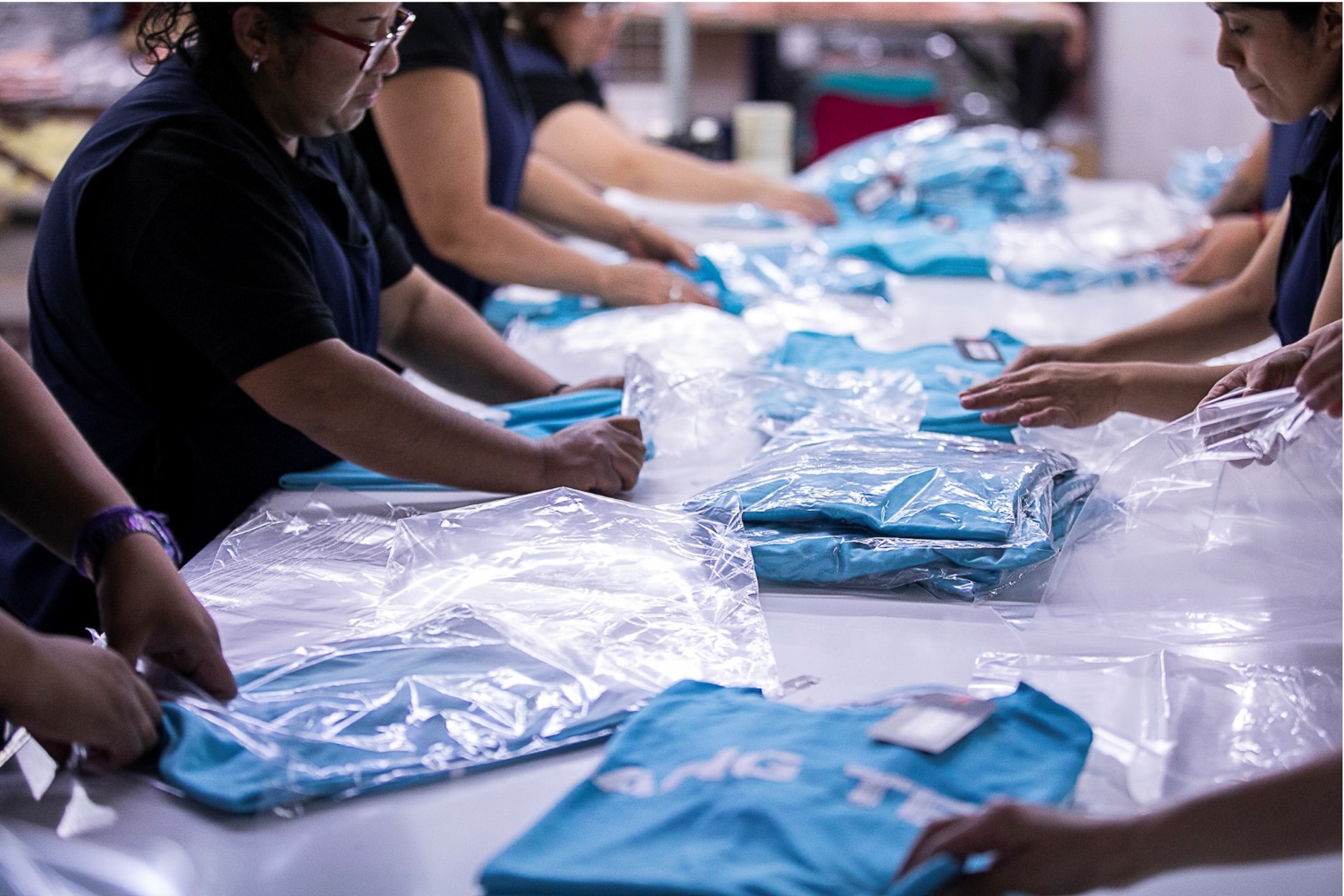 In plastic bags, heat-sealed or taped closed, plain or printed.
The client chooses the way in which the
final product should be delivered.
It is placed in classified and printed cardboard boxes, with their content or shipping information,
all according to the client's specifications.